I get ongoing messages from people worldwide pleading for help, telling me their stories of vaccine injury and how they were trying to do the right thing—people who are suicidal. I can't even keep up with all the messages. Recently, Tracy from Arizona messaged me, "If I die before I'm heard, please share my name."
You might wonder why I'm getting these messages from people I don't know. I decided to go public with my story on three platforms:
The British Medical Journal

(BMJ): This

piece about

government

compensation for people

in the United States

with vaccine injury

was the first because I trusted them with my experience and knew they would conduct a thorough fact check and review before publishing.

Dr. Mobeen Syed

: I agreed to talk publicly about the progression of my debilitating symptoms only after I had solid medical evidence and research to back up what I said.

Reuters

: Here, I

also

weighed in on government compensation for people with vaccine injury.
I spoke because I know many people can't.
I spoke, knowing that I would also get severe social media attacks. And I have.
But for each attack, there's someone else who's now heard and seen, and that's evidence to confirm the severity of what we're experiencing.
After the video interview with Dr. Syed, I received a message from someone saying they had a suicide letter written and ready. After seeing my symptoms and vision abnormalities were real and that there was science to back it, they decided to keep fighting.
Just because you can't see it doesn't mean it's not happening.
Reaching out to the FDA, CDC, and More
I'm a trained researcher who has conducted research with human subjects in Institution Review Boards (IRB) inspection. I know the ethical standards for treating human (and animal) life.
At first, I refused to believe that COVID vaccine injury could be so widespread yet so unseen if authorities knew about it. I trusted it must have been an oversight in the rush of the global emergency pandemic. Course correction would occur if I contacted the correct people, identified the gaps, found actionable solutions, and presented them to the right people. How could this be happening to so many people?
For 700 days, I have been seeking an explanation. I have spoken with and written communications directly with authorities in the Food and Drug Administration (FDA), Centers for Disease Control and Prevention (CDC), the National Institutes of Health (NIH), the House of Representatives, and more.
I wanted to help. If something happens with COVID-19, there is care, and if something happens with the vaccine, you're on your own.
Known vaccine adverse reactions
I submitted my Countermeasures Injury Compensation Program (CICP) claim on October 1, 2021, with over 300 pages of evidence, medical documentation, verification, labs, and peer-reviewed and published research.
When the BMJ published my rapid response on January 5, 2023, I got a case number and a letter. I wrote back and asked if they could explain the discrepancy and sent three emails from CIPC stating I hadn't been assigned a case number or sent an official letter. I haven't yet received a response.
It's been nearly a month and I'm still trying to get answers.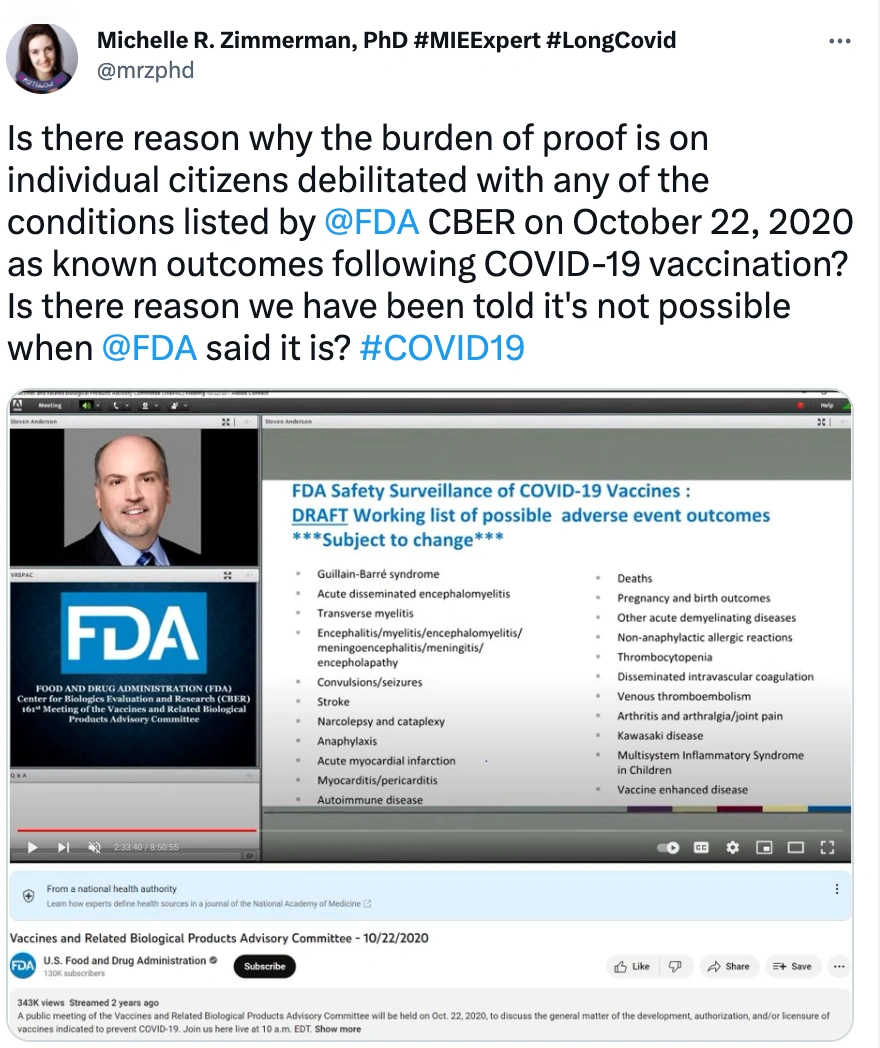 Healthcare providers weren't made aware of the projected, realistic possible outcomes to keep an eye out for during safety surveillance.
This gap has left medical professionals in the dark and unsure of how to help their patients. And, it's led to major disbelief, politicization, and inappropriate labels being assigned to people who took the vaccine and were injured.
Even my original neurologists said, "If the FDA knew neurological outcomes could result from the COVID-19 vaccine, they would have told us."
This is why it's vital for people in the vaccine-injured community to participate in research like the Yale LISTEN study. The study is now enrolling anyone ages 18 and up worldwide. In addition to people living with long COVID and vaccine injuries, the study is also open to healthy controls.
This observational study aims to understand long COVID, post-vaccine adverse events, and the corresponding immune responses by collecting participants' information about symptoms and medical history.
Join the now thousands of Kindred members like me enrolled in this important study. The more people enroll, the faster the research can move and the more accurate the data will be.
There's no other case where it's acceptable to blame an injured or sick person. You'd never say to someone fighting cancer, "Prove it." And, if someone had been horrifically injured in a car accident, you wouldn't call them "anti-car" for speaking about their injuries. But this is happening every day to people like me.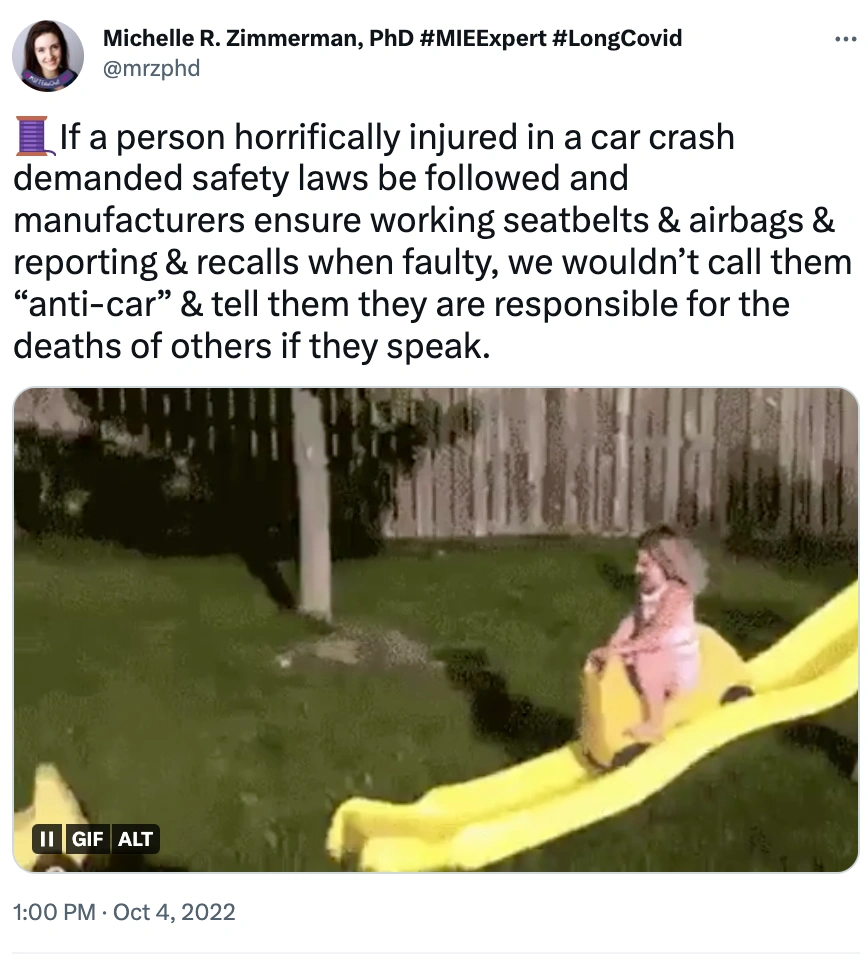 If these reactions were known in October 2020 as things to monitor for safety, why are the people debilitated by the vaccine being forced to carry the burden of proof on their own? On top of that, why are we being ridiculed, mislabeled, cast aside, and isolated from society for being a casualty of a predicted event?
The gist



It's been 700 days of seeking logical explanations. It's been 700 days of alerting authorities to gaps that exist. What am I supposed to tell people about the fact that the FDA was aware of the many adverse reactions we've been experiencing since October 2020? Please show me that there is a major misunderstanding.
What do you say to someone asking to be known if they die before they are heard? Tracy's isn't an isolated message; I just found more in my inbox.
It's easier to ignore human destruction when you keep people nameless and faceless and when you try to convince yourself they're just "anti-vaxxers." This is the same argument people have used across time to look away from injustices committed against human life.
The ones not impacted try to say it doesn't exist. Years later, people will shake their heads at the previous generations who stood by and did nothing. Those people will even claim they wouldn't have let that happen. Furthermore, avoiding conversations about vaccine injury is a risk factor for rebuilding trust. Without action, trust may be irreparably damaged.
For months, I've been saying that change is possible. I wouldn't keep looking for answers or some redeeming news if I didn't have a sliver of hope.
Yet, at this time, all I've succeeded in finding is existing in a way that makes many people very uncomfortable knowing that counterexamples like me exist.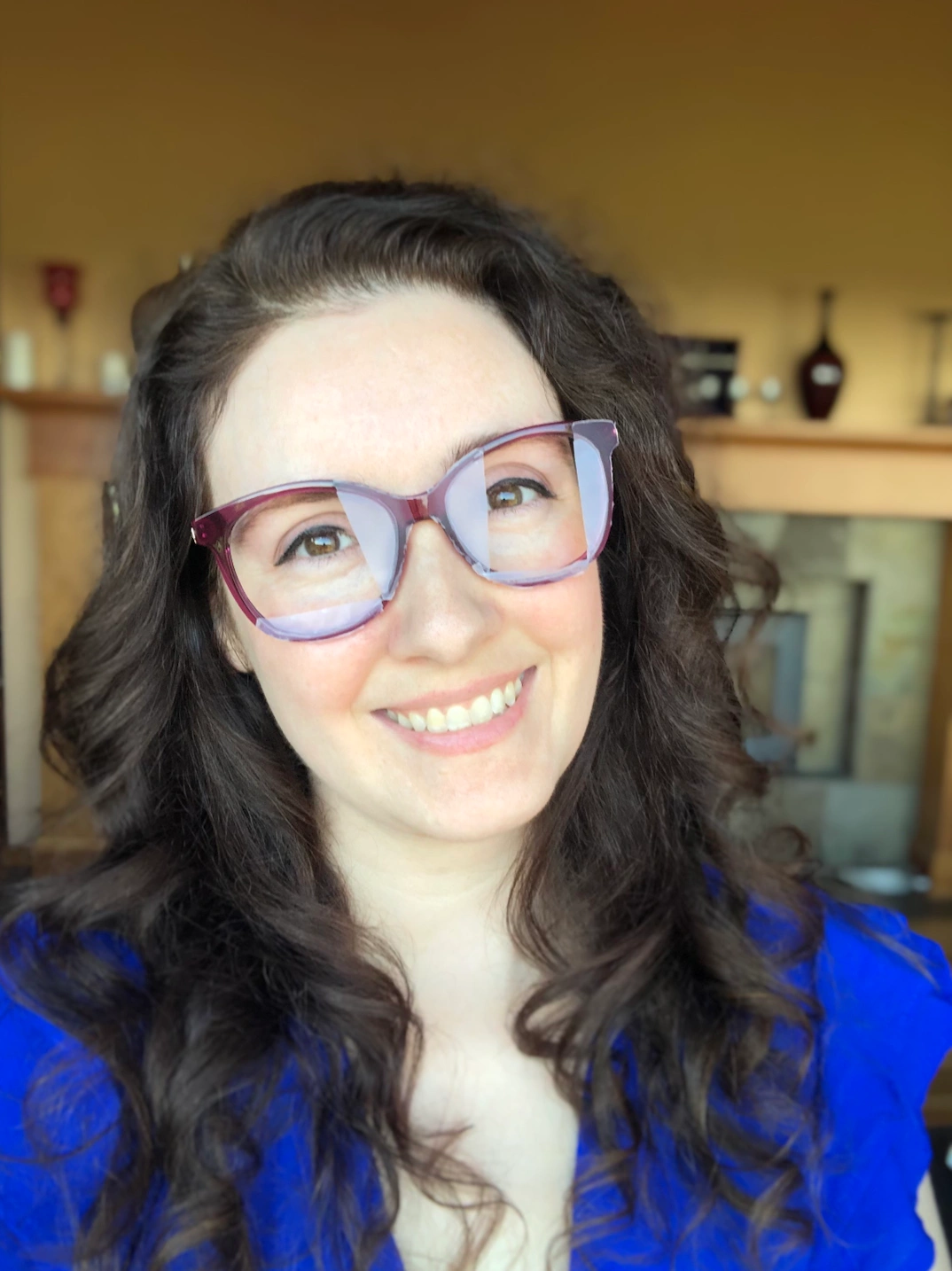 Michelle Zimmerman PhD began her career as a researcher at the University of Washington, pre-medicine, with experience in quantitative, qualitative, action research, grounded theory research methods, pharmacology, neurophysiological behavior, child development, and doctoral-level neuroscience. This path served her well in leading education through a global pandemic, where she collaborated locally and internationally with industry experts, front-line medical professionals, and epidemiologists to bridge research, practice, and innovation through learning sciences and human development. A seven-time MVP Award winner for global impact, Michelle is an author and speaker leading global discussions on the role of artificial intelligence (AI) and technology in the classroom. She co-designed and lead a Microsoft Showcase School, Renton Prep, for students ages 4 through 16 for early entry into college and university through dual enrollment programs. Prior to her disability, she was collaborating with global colleagues, presenting research internationally, and actively researching learning environments. Since her disability, she's using AI and accessibility tools to gain an understanding of post-viral and post-vaccine conditions for a forthcoming publication in collaboration with a major medical center.