Last October, John Astarita contacted Kindred with an article by a local Connecticut paper that tells the story of how he and fellow Kindred members Jay Bialkowski, Chris Bowery, and Vic Gara have come to "feel like brothers" through their journey with long COVID.
Hoping to share their inspiring story with our network, the Kindred content team met with the "four musketeers" to hear firsthand how they've been able to take such a challenging time in their lives and turn it into a positive.
Chris told Kindred, "You can't help but have a perception change when there's a tragic event in your life. I mean, my perceptions have changed...after this experience, it's really the little things. Just the enjoyment of being with my friends means so much to me."
When did you get COVID? What were some of your symptoms?
The four men all contracted COVID in the Spring of 2020. Later, they would join Gaylord Specialty Healthcare's long COVID support group after receiving in-patient care at the hospital.
Jay is a retired police detective who was working at Hartford Hospital when the pandemic hit. He explained to Kindred, "Everybody's head was spinning because we were watching this thing come around the world thinking, this isn't real...but it was happening! It came up like a freight train. Boom! I never thought I had it. I was completely delirious when the ambulance came and took me. I had 104.7 fever when they brought me in...I spent 17 days on a ventilator in the intensive care unit (ICU). Then I was transferred to Gaylord Hospital, where I spent 11 days."
Vic also got COVID sometime in early March 2020, but he didn't have the usual symptoms. "I had a severe headache, and my blood pressure was severely high. I went to the emergency room (ER) twice and was sent home twice. The third time I ended up in the ICU on a ventilator for 11 days," he told Kindred. Vic was later transferred to Gaylord Hospital and discharged in late April.
John, Jay, and Vic were asleep during their prolonged hospital stays. Jay disclosed, "I woke up 23 days later and didn't know what happened. They had to tell me. My last memory was being wheeled into the ER...I've never felt pain like that. Incredible body pain."
Alternatively, Chris was present throughout the whole experience. He shared with Kindred, "I had been awake through the whole experience in the ICU. I remember asking the doctor if I would get out of there, and her response was that she didn't know. I didn't realize up until that point how sick I was...back then, people were expiring left and right."
Jay and Vic were down the hall from each other during their stays at Gaylord Hospital, but they didn't meet until July 2020 when they all joined the Gaylord Long COVID Support Group.
Chris recounted meeting Vic, "I met Vic in the parking lot. He got out of his truck and I got out of my car and he said, 'My name is Vic.' I asked if I could give him a hug. It was quite an emotional time for me."
Vic agreed, saying, "It's still [an emotional time] for me. We have such a great bond. We're very close."
When the group started, only a few members were in attendance: John, Jay, Vic, Chris, and two women. Being pioneers of COVID recovery, they group really leaned on each other. They were all in different stages of the healing process. By sharing their experiences, they were able to learn from one another and take comfort in knowing someone else got through whatever challenges they might be facing now.
Chris told Kindred, "At the time, I was cracking up. I couldn't do things I could do prior to COVID...I could barely walk and had to hold onto something or sit down...I found out by sharing that other people in the group had experienced similar things...I felt really comfortable with the group."
"It was a safe space with a positive atmosphere," Vic added.
The group got together "quite a bit," gaining about 15 to 20 regulars over time. For the four men, the Gaylord group has been a huge help to their recovery and adjusting back to reality. They have a saying that Hartford Hospital saved their lives, and Gaylord gave them their lives back.
Jay explained, "We got discharged and went home and were kind of in a fog because nobody knew what we went through. People would say we looked great, but there was so much physical, mental, emotional, and psychological stuff that people didn't get...it was our own private little hell and we found out that there were a few other people in the same hell and that made it all much better."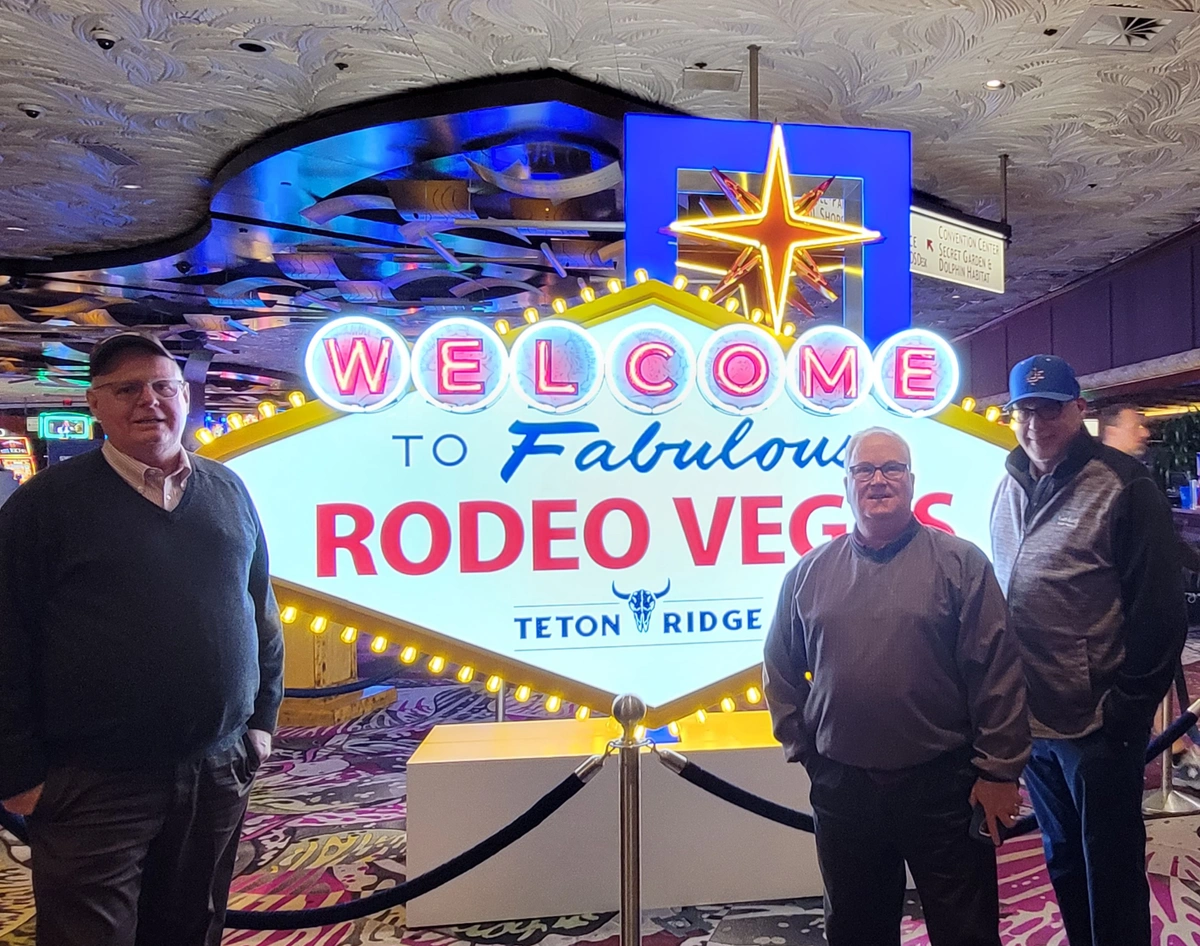 Did this experience change you? How?
The hero's journey is a widely used framework for creating a compelling story. It consists of an ordinary person, the hero, receiving a call to action that prompts them to leave their home behind and embark on a dangerous quest. Along the way, they learn a valuable lesson, are the victor of a battle or challenge, and return home transformed.
This timeless plot has resonated with generations because it nearly mirrors the human experience and serves as an inspiration to approach challenges and contrast as opportunities for growth.
After speaking with John, Jay, Vic, and Chris about their long COVID story, it was clear to Kindred that they had experienced a hero's journey in their own lives.
"I live on a different level of awareness now," Jay revealed to Kindred. Continuing, "I'm much more caring and compassionate. I don't watch the news and I don't listen to political or religious opinions from anybody. I deal with my own reality and I'm happy with that. I've got the negative out of my life."
Vic agreed, saying, "I'm very grateful for what I have; every meal is a holiday and every day is a gift. I'm very spiritual now...my body is weaker, I'm disabled, and my voice is changed, but this is the new reality. I'm very happy. I wouldn't change a thing."
To help explain this newfound spirituality and optimistic outlook on life, the men shared about their near-death experiences while being hospitalized with COVID.
Vic recounted, "When I was waking up in the ICU, they were changing my feeding tube and it stimulated me enough and I gained consciousness and I saw a beautiful very calming gray color— so peaceful. I remember thinking to myself, this is a near-death experience."
"I had a very similar incident where, all of a sudden, I was in a huge hallway that was super wide and there was nothing but incredible and beautiful clouds on the sides and an incredibly blue sky. Completely unbelievably beautiful is the only way to describe it. Just incredible peace to the point where I have no problem dying now. It's going to be amazing," Jay said.
Chris explained, "It all turned out to be a good thing. It's been a blessing for me; I can actually see a blessing as crazy as this sounds. I'm not afraid of moving on. I'm OK. I feel OK."
Why are you sharing your story?
During their chat with Kindred, John, Jay, Vic , and Chris didn't hold back about their gratitude for the Gaylord outpatient program for post-COVID recovery and the long COVID support group.
Vic told Kindred, "The people who aren't recognized enough are the clinicians at the hospitals and acute care centers that took care of us with all the unknowns. They were risking their lives. I'd like to recognize the men and women who took care of us and are still taking care of us."
The four men experienced the benefits of finding a community of peers to share challenges, learnings, and triumphs. Community helped make a difficult journey less lonely and provided them with hope. And hope gave them the motivation to keep pushing through.
Chris disclosed to Kindred about his stay in the ICU, "They played a lot of music for people that were leaving; I remember hearing the Rocky theme." When he was ready to be released from the hospital, he expressed to his care team that he didn't really want them to play music.
"I just wanted to go home," He told Kindred. "This doctor came in and said, 'You don't want them to play music?' And I said, 'I just really want to go home and see my dog.'"
The doctor then explained to Chris, "Remember what it was like in the ICU? Kind of hopeless, ya? There are people in this hospital today and they're in the same predicament. Just hearing that music and knowing that somebody with the same circumstance is walking out of here gives them a little bit of hope."
Chris recounted that "it kind of made my whole perception change" and he told the hospital staff to play as much music as they wanted. "With this particular thing where there's not that much known, at least at the time, we could share with each other...Just by sharing your experience, maybe you can help someone, who knows," he said.
Kindred is always looking to connect with network members who would like to tell their stories of long COVID and/ or vaccine injury on the platform. We believe that by posting about these incredible journeys, we can learn from one another, reveal to others going through the same thing that they aren't alone, and help raise awareness of these conditions.
If you'd like to share your story on Kindred, email Kindred's Content and Community Manager Talia at Talia@hugo.health.
If you'd like to contribute to research by sharing your story with investigators of the Yale LISTEN study, consider enrolling today. The study is open to anyone worldwide ages 18 and up, whether they're living with long COVID, vaccine injury, or would like to participate as a healthy control.
To join, you must first sign up for Kindred. Once you're a Kindred network member, you can enroll in LISTEN.