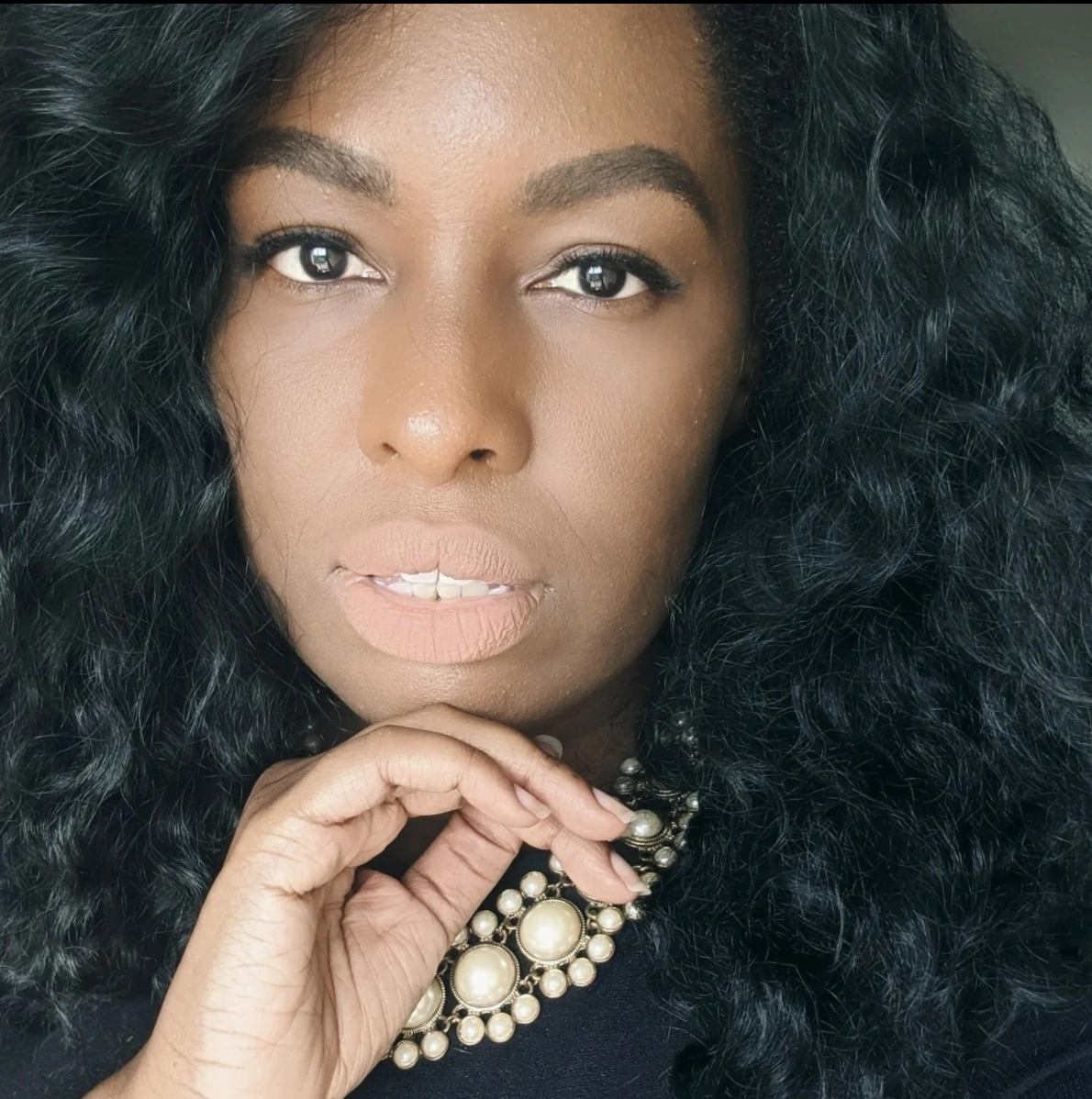 Cynthia Adinig
Long COVID patient advocate
Cynthia is a 37-year-old marketing specialist turned long COVID advocate and Equity Policy Advisor from Northern Virginia who is still recovering from a March 2020 mild COVID-19 infection that led to disability.
After being threatened with arrest by hospital staff for seeking medical help during an episode of dangerously low oxygen and high heart rate, Cynthia became a help advocate to help others receive proper care. This led to her role in the COVID-19 Long Haulers Act, where she spoke alongside bill sponsors, Representatives Don Beyer and Jack Bergman.
Cynthia was recently invited to Capitol Hill by Congressman Jim Clyburn to give sworn testimony on her experience with medical racism and the need for long COVID resources at the Select Subcommittee of the Coronavirus Crisis.
Is there anything you have learned about yourself or others since having long COVID?
I learned that I had to unlearn ableism. People have a value that's not tied to their contributions to society. I already believed in this, but my experience with being disabled showed otherwise.
Do you do anything to manage your symptoms?
What helped me manage my symptoms was a support system and trauma therapy. Trauma therapy helped me become more comfortable with vulnerability and relying on others. It's important to practice resting and pacing needed to recover.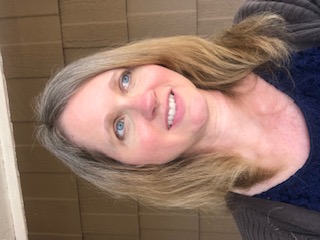 Rachel Wilson
Vaccine-injured patient advocate
Rachel lives in Tampa, Florida.
Talk about your life (ie where are you from, work, family etc). What was your life and health like before getting the vaccine?
Before the vaccine, I had just been accepted into a master's in social work program and was transitioning into my dream career as a full-time social worker in a long-term care facility. I got vaccinated to protect myself and others as a frontline worker. My health was normal, although I've had epilepsy for 3 years. I enjoyed hiking and being outdoors, and having friends over for fun get-togethers.
What is your life like now? What are some of your greatest challenges?
Within days of getting the vaccine, I began to experience intense neurological symptoms such as:
Within weeks, I was experiencing symptoms throughout my body. I know now that I had a Guillain-Barre syndrome reaction to the vaccine, but I was diagnosed too late and never received treatment.
Since I wasn't healing, a neurologist ordered genetic testing and found I had mitochondrial disease. My underlying symptoms became exacerbated and spread to include:
small fiber and sensory neuropathy

venous insufficiency

autonomic dysfunction

connective tissue disorder

generalized muscle weakness

exercise intolerance

nystagmus

tachycardia

autonomic dysfunction
My greatest challenge has been finding a physician to provide care and oversee my chronic and progressive condition. I'm unable to be vaccinated, and if I get COVID (or any illness), my condition will deteriorate. I don't socialize, and I can only work from home. I'm very isolated and have concerns about getting sick (I was never affected by illnesses before becoming vaccine injured). Managing a chronic health condition during a pandemic is quite a lot to figure out.
I believe in science and that the vaccine was the right thing to do for myself and others. Physicians were biased and failed to recognize the correlation between my symptoms and the vaccine. This impacted my care and my continued deterioration.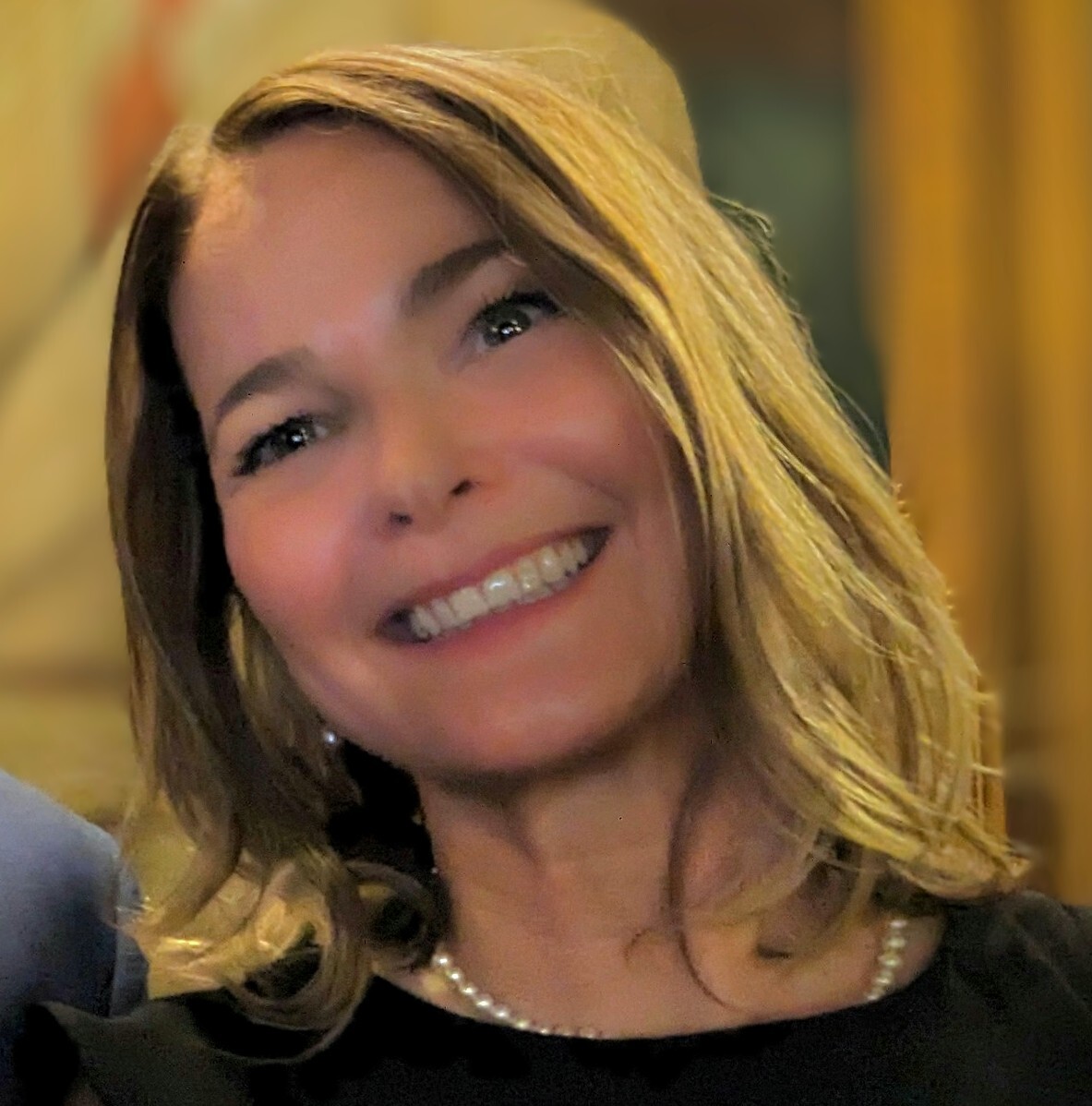 Pam Bishop
Long COVID patient advocate
Pam had a thriving career as a university professor and research institute director before contracting COVID-19 in December 2020. While her initial illness subsided in 3 weeks, she began to deteriorate again over the course of the next 3 months.
By March 2021, she was debilitatingly sick every day. Once an active and outgoing person, her illness forced her to give up her career in academia and love of the outdoors for a seemingly endless stream of medical appointments and tests.
Subsequent to contracting COVID -19, she was diagnosed with postural orthostatic tachycardia syndrome (POTS), myalgic encephalomyelitis/chronic fatigue syndrome (ME/CFS), and mast cell activation syndrome (MCAS).
She's now an avid follower (and participant) of long covid research, hoping to find effective treatments for this devastating and life-altering illness.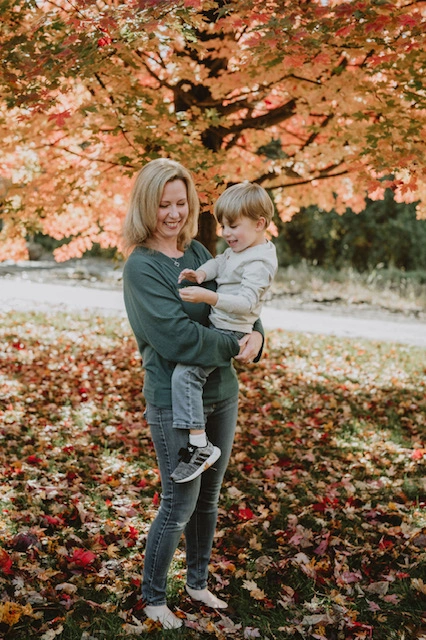 Jessica HeLal
Long COVID and vaccine-injured patient advocate
Jessica is a native Rhode Islander living in Seattle with her husband and busy 4-year-old son, who keeps her on her toes, pushing her to find answers and treatment. Jessica's goal is to be able to be active with him again in the coming years. She's a long hauler who also experienced a vaccine reaction. She's thankful to be a part of the LISTEN study.
Please share your experience with seeking medical care. Have you been able to find a provider to diagnose and manage your symptoms?
I've been fortunate to find providers that believed me and have been willing to run almost any test I ask for. I was unfortunately diagnosed with small fiber neuropathy (SFN) and dysautonomia. There isn't a standard treatment for these conditions and I'm still working with providers to manage my symptoms; it's an ongoing process. I'm overwhelmed by all the different protocols and theories, which makes it tough to determine the best course of action.
What remedies have you tried to help manage your symptoms?
I take medications to manage symptoms, but they aren't working well enough for me. I'm trialing different medications for nerve pain now. Removing gluten from my diet may have helped some. I've tried many different therapies, but nothing has provided any major relief from the pain and other symptoms.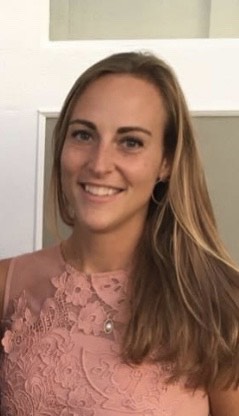 Maeve Tewksbury
Vaccine-injured patient advocate
Maeve Tewksbury is a speech-language pathologist currently taking time off from working in the school setting to be with her young daughter. She grew up in Rhode Island, spent several years in Marblehead, Maine, and moved to Mystic, Connecticut, to be closer to family. She's vaccine injured but has been fortunate to see many improvements over the last several months. She's eager to use her experience to raise awareness and support for the vaccine injured.
When did you first start experiencing adverse reactions to the COVID vaccine? What health issues were you dealing with?
My first symptoms appeared several days after the first vaccination. They were vague and mild enough to brush off, such as:
rash

fatigue

intermittent rib cage pain

blood pooling in the legs (I attributed this to the rash)
Two weeks after the second vaccination, I experienced:
a return of the rash at a much greater intensity

constant rib cage pain

a boat-rocking sensation

pain under the ribs

petechiae

spontaneous bruising

dermatographia

sunburned skin sensation

chest pains

a new diagnosis of postural orthostatic tachycardia syndrome (POTS)

unrelenting fatigue

a deep aching

lactic acid build-up sensation in the limbs

intermittent ulnar nerve pain

joint pains

stinging hands and feet
Have you enrolled in LISTEN? If so, why?
I've enthusiastically enrolled in the LISTEN study as I feel our voices and experiences will be heard by some of the most renowned COVID scientists and actively researched. I'm excited about the possibility that answers about our condition may arise and lead to treatments in the future. At a time when vaccine adverse reactions are polarizing, the LISTEN study offers a glimmer of hope for all of us.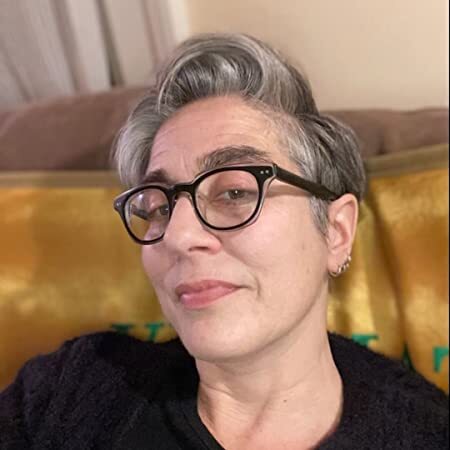 MB Caschetta
Long COVID patient advocate
MB Caschetta has worked as a content strategist, health journalist, and medical/science writer for 20+ years. She has a master's degree in medical sociology. She has published her work in the New England Journal of Medicine, The Journal of the American Medical Women's Association, and The SEICUS Report.
Her personal essays have appeared in the New York Times, Chronicle of Higher Education, and New Scientist. She's the author of three books of award-winning fiction and a memoir in essays (Engine Books, Nov. 2022), which includes an essay about having long COVID.
In her spare time, she's working on a graphic novel.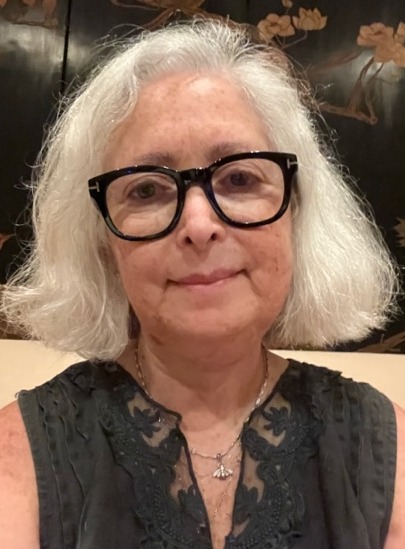 Danice Hertz
Vaccine-injured patient advocate
Danice Hertz, MD is a retired gastroenterologist from Santa Monica, California. She practiced for 33 years before retiring in October 2020. She's married with one grown daughter. Danice is vaccine injured and has been using her medical background to advocate for others like her and interface with researchers with the hope of finding solutions.
What were your reasons for getting the vaccine?
The main reason that I got the Covid vaccine was fear. We were told that the vaccine offered protection from getting COVID or potentially dying from it and that it was safe and effective. No serious risks were discussed, and I believed what I was told.
It also appeared to be the way out of the pandemic. If we all got the vaccine, we would stop transmission of the virus and end the pandemic. We would protect those around us. Because of these factors, I ran to get the vaccine.
Please share your experience talking to your friends and loved ones about your vaccine injury, and how they've reacted. What would you like people to know about what you've been facing?
Aside from the trauma of becoming so ill from the vaccine, the reaction that I got from my family, friends, and the medical community was truly devastating. People close to me seemed doubtful of me and challenged every word I said about what I was experiencing. Even my close family seemed to doubt the truthfulness of what I was experiencing. They were supportive of me but not believing in me. It was against their belief system.
This truly made my illness even harder to endure. Aside from my wish to recover and become healthy again, my greatest wish is to be believed and not to have to fight for acknowledgment, validation, and support.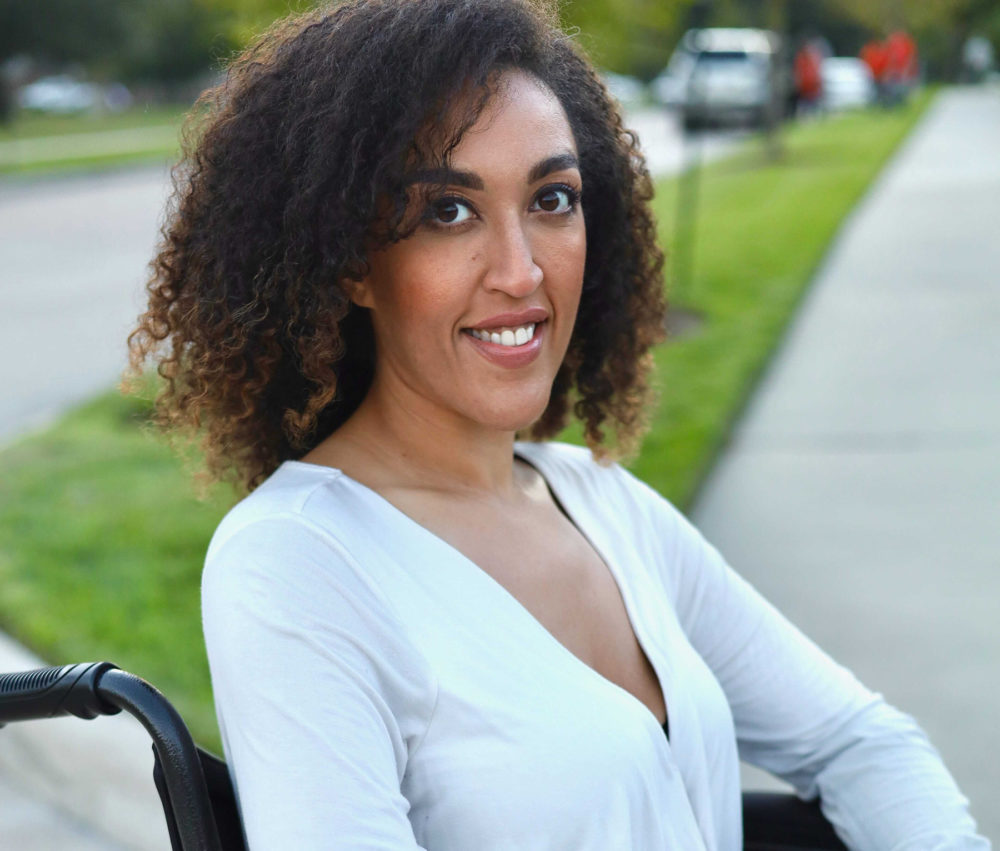 Liza Fisher
Long COVID patient advocate
Liza Fisher is a former flight attendant and part-time yoga instructor who lives in Houston, Texas. She's been living with symptoms of long COVID since 2020 and now uses a wheelchair.
Please share your experience with seeking medical care. Have you been able to find a provider to diagnose and manage your symptoms?
My experience seeking medical care has covered a variety of scenarios from support to dismissal for various reasons. Proper medical care in a timely fashion could have reduced the severity of my case.
Eventually, I received treatment and connected with a primary care physician (PCP) who went beyond clinical management to patient care. This provider opened the door for me to create a network of physicians. Since then, I've been able to obtain testing, diagnosis, and treatment.
Is there anything you have learned about yourself or others since having long COVID?
My COVID journey forced me to see some people in my life as they are. Support looks and feels different now, and I'm more patient, tolerant, driven, and stronger than I thought.
I've learned from others the ability and power to connect regardless of distance or physical space. The strength, support, and love from strangers fuel the hope that drives me to continue.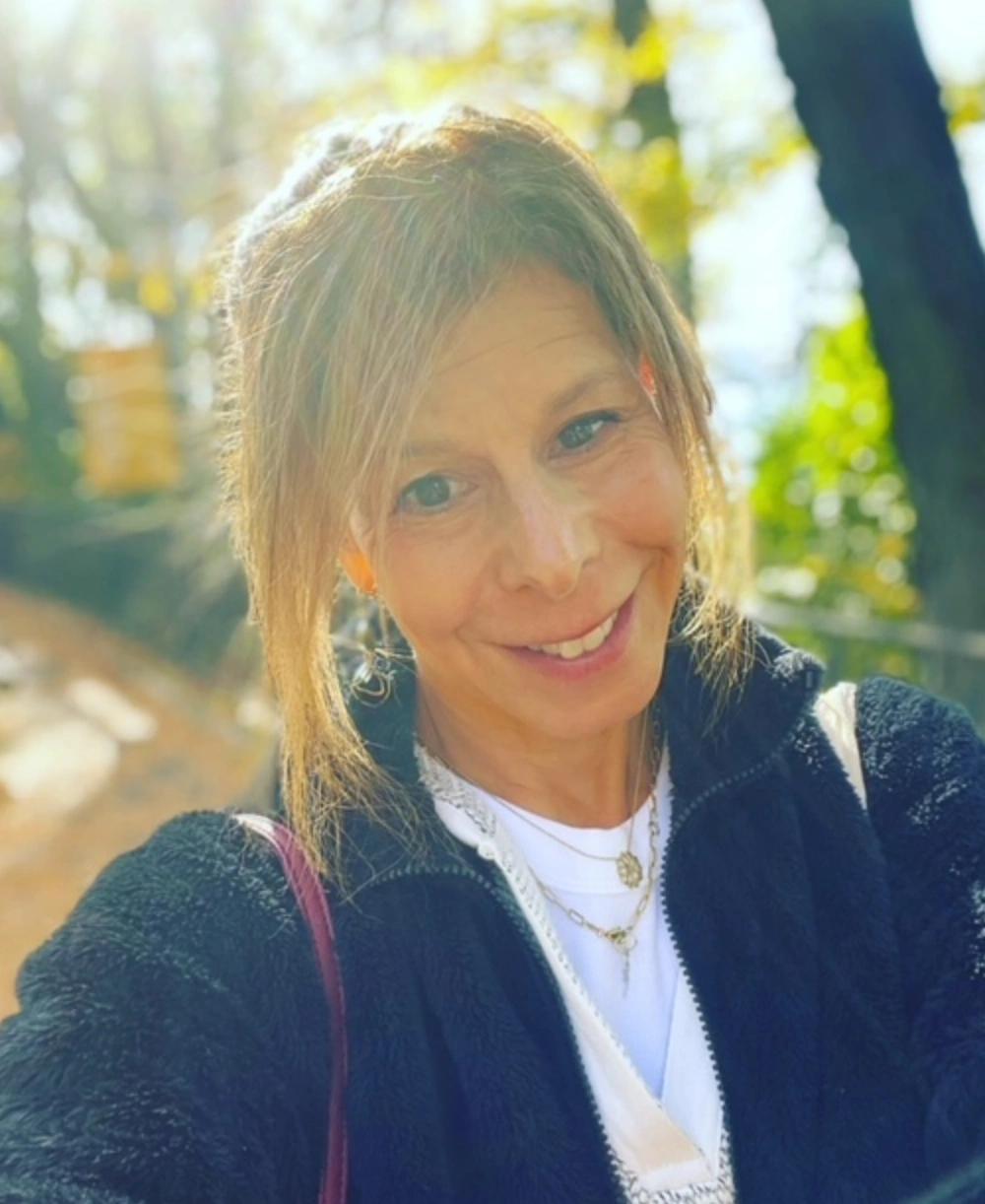 Nicole Rackmill
Vaccine- injured patient advocate
Nicole is a 54-year-old previously healthy vegan and former marathon runner living in New York City with no history of medical issues besides mild asthma and seasonal allergies. She has a master's degree in clinical social work. Prior to her injury, Nicole was working a high-stress, fast-paced job in the behavioral health division of a large insurance company. A fitness enthusiast, she used to enjoy long hikes in the country with her husband, power yoga, and Pilates. She loves socializing with family and friends.
When did you first start experiencing adverse reactions to the COVID vaccine? What health issues were you dealing with?
On April 2, 2021, I received the Janssen vaccine. I had no immediate side effects, not even a sore arm! Six days later, I experienced a burning sensation in my arms reminiscent of a severe sunburn. I also recall a metallic taste in my mouth.
On April 13, 2021, the Janssen vaccine was paused. Terrified, I demanded labs to check my platelets. My labs were normal. The burning progressed to my neck, back, and torso. I experienced:
I lost seventeen pounds within a month.
What is your life like now? What are some of your greatest challenges?
Nineteen months later, I'm far from healed despite seeing over 20 healthcare providers. Most of my symptoms remain but to a lesser extent. I'm on disability, and I can't work due to my cognitive dysfunction, poor stamina, and neurological problems. I have POTS and exercise intolerance but can do gentle yoga and take short walks in the park.
My life is exceedingly small. I remain isolated because I never had COVID and was told I'm at high risk for severe disease based on my reaction. I'm determined to raise awareness regarding long COVID and post-vaccine syndrome.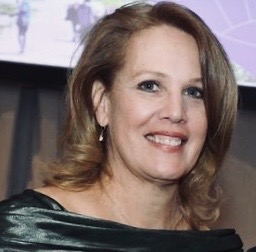 Cynthia Garbutt
Long COVID patient advocate
Cynthia has been living with post-COVID syndrome since March 2020, following a mild COVID-19 viral infection in January 2020. Before the pandemic, during her career, she worked as an employment attorney, global health initiative executive director, primary care medical practice chief administrative officer, and vice president of philanthropy for an international humanitarian aid organization. Cynthia is also a wife, mother, poet, and encaustic artist.
Despite being fully vaccinated against COVID, she's experienced subsequent viral reinfections, with increasing debilitating symptoms due to a damaged immune system, neural inflammation, and central sensitization. Her most recent COVID infection was in November of 2022. She's currently disabled and can no longer work.
Of all the life-changing symptoms of post-COVID syndrome, she believes brain injury is one of the most challenging issues. She's currently working with a speech therapist in Chicago to help develop long COVID guidelines for dealing with the healing of the brain in the areas of communication, executive function, monotasking, and pacing.
She has a strong personal and professional support system and is a fervent participant in long COVID research and education, advocating for a nationwide clinical care network to effectively diagnose and treat post-viral illness.
Frank Ziegler
Long COVID patient advocate
Frank lives in Nashville, Tennessee. He tested positive for COVID in January 2021. It was a "mild" case with symptoms mimicking sinus infection. He didn't have a fever or a cough, just drainage and head congestion. He lost his sense of smell, but not taste, and generally felt better after ten days with an antibiotic.
Approximately two months later, Frank started noticing physical changes that he hadn't experienced before COVID. He developed fatigue, shortness of breath, hand tremors, and cognitive issues. The cognitive issues affected his short-term memory, processing speeds, and executive functioning.
After being gaslit byhis primary care physician, he joined the newly formed Long COVID Clinic at Vanderbilt University, where he was referred to several specialists.
Collaborate in research and have your story heard by joining Kindred's Patient Advocate Task Force members in the Yale LISTEN study. You must be a Kindred member to enroll. To sign up for Kindred, visit Kindredapp.hugo.health today. Once you're a member, you can join the LISTEN study by clicking on "Kindred Research Studies" and signing the informed consent.
If you have questions for the Task Force for Thursday's event, please send them to Talia@hugo.health.com