Since there isn't much research or understanding yet about COVID vaccine injuries, many people with the condition have trouble getting medical care. People living with vaccine injury have described interactions with healthcare providers as dismissive. As a result, they're left feeling gaslit and lacking validation for all they're going through.
This guide will serve as a tool to help the vaccine injured have more successful encounters with healthcare providers.


Meet the author
My name is Danice Hertz, and I'm a 66-year-old retired gastroenterologist (GE) from Los Angeles, California. I received my first dose of the Pfizer vaccine on December 23, 2022. I wanted to protect myself and do my part to end the pandemic. I was previously healthy.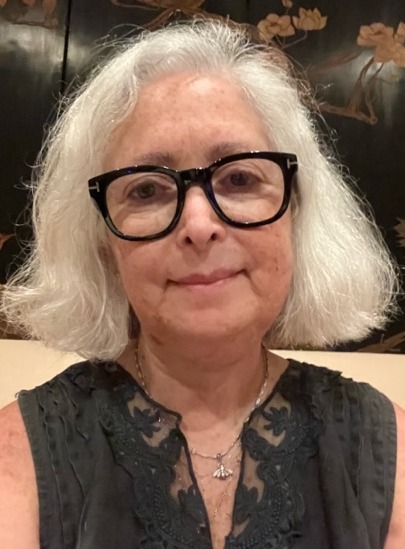 Within 30 minutes, I experienced burning in my face, blurred vision, dizziness, and nearly fainted. Within two days, I became severely ill. I saw 25 healthcare providers, most remotely, many of whom offered to refer me to a psychiatrist as their only recommendation. After months of severe illness and terrible frustration, I was diagnosed with the following:
mast cell activation syndrome (MCAS)

small fiber neuropathy (SFN)

dysautonomia

pericarditis
The thing that has helped me the most is the passage of time. I've been very slowly improving. However, I also deal with post-traumatic stress disorder (PTSD) from being gaslit and dismissed by many medical professionals, family, and friends. This has been the greatest challenge of my life by far.
In writing this guide, I hope that others with vaccine injury can benefit from my experience and encounter fewer hurdles accessing medical care for their illness.
Keep a symptom diary
It can be beneficial to keep a symptom diary. Daily, I document:
my symptoms, their severity, and how they affect my quality of life

new symptoms

triggers

improvements

changes in medication

my activity level and what I'm able to do
If you need some help describing your painful symptoms, try one or some of the following terms suggested by the National Institutes of Health (NIH):
aching

cramping

gnawing

pressure

heaviness

hot or burning

sharp

shooting

sickening

splitting

stabbing

punishing or cruel

tender

throbbing

tiring or exhausting
It can also be helpful to share with your provider things like:
where you feel pain

how often you feel pain

how long pain lasts
You can use this as a reference guide to help give your provider an accurate picture of your illness. It's also a good tool for identifying anything improving or worsening your condition.
Make a checklist for your upcoming appointments
It's good to put your thoughts and questions on paper so you know what to cover at your appointment.
For your first appointment, prepare a timeline of your illness. Be concise but cover the major symptoms in an organized fashion. Many of us have been ill for a while and have a long story to tell, but it's best not to overwhelm your provider; give a good summary of your illness.
Consider bringing a list of questions to the appointment. Feeling nervous or uncertain is understandable when speaking to a healthcare professional. Preparing a list of questions can help you feel more confident and empowered. You can ask things like:
Have you seen similar cases?

Are you familiar with vaccine injury? How have you treated them, and did they improve?

What tests do you recommend for me?

What treatments do you recommend for me?

Are there any nontraditional treatments that may help?

What is the natural course of this illness?

What is my prognosis?

Should I see any other specialists?

Are there any support groups that may help me?

Can you fill out a vaccine adverse event reporting system (VAERS) report for me?
Keep up to date with your symptom diary between visits and jot down any additional questions. I keep this on the Notes app on my phone.

Prepare a list of resources about vaccine injuries

Many providers aren't familiar with COVID vaccine injuries. You may be the first person they will see with a severe adverse reaction.
There are few resources for medical professionals to refer to about treating vaccine injuries, but you can help educate them by sharing your story and providing a few published studies.
Conversations about vaccine injury are happening on the internet. Keep a file of studies, stories, and other information handy to show your healthcare provider. The following are some resources on vaccine injury you can share with your provider:
I've seen this approach to be very impactful. A friend of mine with a vaccine injury was initially dismissed by her providers when she explained that her symptoms resulted from the vaccine. However, after she brought articles on vaccine injury to her providers, they came full circle and decided her illness was most likely vaccine induced. They vowed to try to learn more, including how to treat her.


Bring a friend or loved one to your appointments
You might forget what was said at a medical appointment, and that's totally normal. You're nervous and living with brain fog, and your memory has been impacted! It's an excellent idea to bring someone you trust for extra support.
Before the appointment, brief your chosen companion on the issues you intend to discuss with your provider. They can ensure your questions get answered and keep notes for you during the appointment.
An additional plus is that this person can confirm to the provider how sick you've been and how this disease has affected your daily life.


The gist
These tips can help you interact more successfully with your medical provider. Remember to present your story in an organized fashion so you don't overwhelm your provider with too much information. Keeping a symptom diary can help you paint an accurate picture of your illness.
Make sure you get all your questions answered. It's beneficial to jot down some questions before the appointment.
Additionally, bringing a companion to the appointment can help you stay calm and provide much-needed support. They can be a witness to verify how you have been affected by the COVID vaccine. They can also take notes for you during the appointment so you can focus on your conversation with your provider.
Article resources: