Summer 2021 was finally upon us, and the move was complete. My husband and I sighed in relief as we unpacked our last box of belongings. The charming waterfront town of Mystic, Connecticut, was our new forever home, and we looked forward to laying down roots while exploring all it had to offer.
We'd heard that the Mystic summers are worthy of the attention they get from tourists, and we planned on taking full advantage of it.
Our daughter, a 3-year-old blonde ball of energy, would be starting preschool in the Fall. As a Speech and Language Pathologist who used to work in an elementary school setting, I knew how easily germs could spread. My husband and I were also hoping to add a new addition to our family, and I was aware of the risks associated with COVID-19 and pregnancy.
Symptoms following my first COVID vaccination
I received my first Moderna vaccination at the local CVS, and all seemed to go well. The next day, I woke with an extremely sore arm making it quite challenging to move. I thought this was odd, but I wasn't too concerned. It was an expected side effect. I was also fatigued but with no fever. In a few days, I'd be as good as new. I was already feeling a sense of relief with the protection the vaccine promised.
On the third night after my vaccination, I noticed a bumpy skin-toned itchy rash across my legs. It was gone the following morning but returned nightly for 3 weeks. I recall sliding my hand upward along my shins. Like my daughter when she would slide her hand across her favorite sequenced color-changing t-shirt, remarkably, my legs changed color, too; a sunburned hue would return to its natural shade with each upward swipe back to red again. "Strange rash," I thought.
I brushed this annoying rash off as environmental allergies to a new setting. But why wasn't my arm back to normal? The initial bruised-like soreness dissipated, but it ached down to my wrist. My rib cage also felt sore, and I convinced myself that I had just slept in an awkward position.
Time for my second COVID vaccination
The arm pain and rash subsided after about 3 weeks—just in time for my second vaccination, which also went smoothly. However, the fever and flu-like symptoms set in the next day, persisting for several days. The pesky rash came back, but this time with greater intensity and now covering my arms. My rib cage was sore again, but I wasn't concerned. The symptoms would subside, I reassured myself.
The symptoms persisted, and I developed many more over the course of several weeks. Little pinpoint blood dots were the first symptoms to appear. The bottoms of my feet and palms stung, and the skin across most of my body felt sunburned and raw.
It hurt to wear long-sleeved shirts, and my high thread count sheets felt like razors against my skin. Dull chest pains and palpitations became the norm. I woke up every night drenched in sweat. I experienced pain under my lower ribs and my arms and legs became blotchier and more mottled upon standing.
Bier spots (white spots on the skin surrounded by redness) developed on all limbs, and my heart rate skyrocketed whenever I positioned myself upright. My body felt weighted and heavy whenever I stood up and the fatigue was crushing.
Receiving a diagnosis of POTS
Later, I found out that my sunburned toned, mottled legs weren't the result of a rash. I had postural orthostatic tachycardia syndrome (POTS). My legs ached like I'd run a marathon, and the familiar lactic acid build-up sensation in my arm became a constant companion in all limbs, along with joint pain.
Muscle fasciculations (or twitching) in all places at any time of the day were constant reminders that something wasn't right. Unexplained bruises in odd places and petechiae became frequent occurrences and I lived daily with a boat-rocking sensation. I spent much time on the couch, showing my face to friends on my limited "good" days.
Confronting loved ones about my vaccine injury
The symptoms were painful, but there was another battle to face—convincing my support system and healthcare providers that what I was going through was real and not a result of anxiety. I required medical attention.
My loved ones had difficulty accepting that I was dealing with an adverse reaction to the COVID vaccine. There were many frustrating disagreements about my situation. I felt misunderstood and invalidated. My symptoms weren't all visible, but my emotions about them were. My worry became the focus of attention rather than the physical symptoms.
When suggesting my symptoms were a result of the vaccine, I heard many upsetting comments. Healthcare providers told me that this was out of their scope and they couldn't help me, or that the vaccine couldn't cause long-haul COVID symptoms.
My friends were skeptical because they didn't know anyone else with an adverse reaction and would tell me it must be an underlying issue resurfacing.
Finding support online
Lacking support from the medical community or their loved ones, those with a vaccine injury have turned to each other. Support groups on social media platforms like Facebook and Twitter were formed so that people dealing with adverse reactions to the COVID vaccine could have a safe space to ask questions and seek guidance.
For me, the vaccine-injured support groups have been a lifeline. It's a place where you can share your thoughts, feelings, and symptoms without judgment. No one is telling you it's all in your head and saying it must be coincidental or that you're a rarity. It's a place of mutual understanding and support.
Furthermore, support groups have been the most helpful route for people in the community to understand their symptoms. If it weren't for these forums, many individuals wouldn't have requested specific testing that has led to diagnoses and treatments. I have learned far more about COVID vaccine injuries and long COVID than I have with any specialist I have seen thus far.
The gist
If you're living with vaccine injury, it's understandable to feel overwhelmed and isolated. There's very little research, and many healthcare providers will turn you away or tell you it's in your head. I'm here to tell you that you're not alone or imagining things. There are thousands of people worldwide experiencing what you are.
If you'd like more information on support groups for people with vaccine injury or you'd like to share your story, please email Kindred's Content and Community Manager at Talia@hugo.health.
If you'd like to make an impact and be heard, consider joining the Yale LISTEN study. I feel blessed to have found this community via Kindred that's supported by researchers who genuinely care and want to learn the pathology of our injuries.
Not only does enrolling in LISTEN contribute to this vital research, but the study's unique approach allows participant and research engagement through monthly town halls, where ideas can be freely communicated with one another. Together, participants and study investigators can help accelerate the path to healing.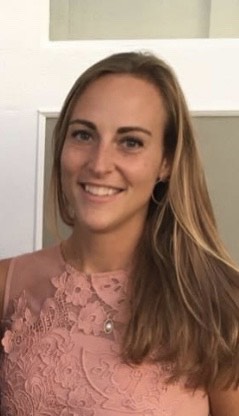 Maeve Tewksbury is a speech-language pathologist currently taking time off from working in the school setting to be with her young daughter. She grew up in Rhode Island, spent several years in Marblehead, Maine, and moved to Mystic, Connecticut, to be closer to family. She's vaccine injured but has been fortunate to see many improvements over the last several months. She's eager to use her experience to raise awareness and support for the vaccine injured.
Article resources: